We help you get the best deal possible on your loans, period.[1]
By choosing best-in-class loan programs for your unique borrowing needs and shopping multiple lenders, we've made it easy to maximize ROI on your next investment. And we all know that when lenders complete for your business, you win!
The formula
For maximizing roi on your next real estate investment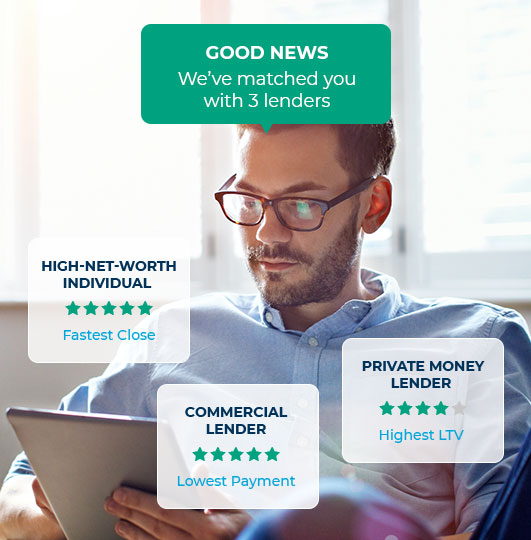 SHOP MULTIPLE LENDERS
We thrive on helping real estate investors, builders, and landlords get better rates, lower fees, and preferential terms from our broad network of funding sources.[1]
Structure the deal
Before choosing a loan program, we'll work with you to determine what rate, terms, and down payment align best with your unique borrowing needs and investment goals.
Pitch to multiple lenders
When lenders compete, you win! We'll shop your loan with our broad network of private money lenders, family offices, commercial lenders, and high-net-worth individuals.
Present loan options, choose a lender, and get funded
Your dedicated loan advisor will present an exhaustive list of loan programs and terms from our network of lenders. Once you've chosen a loan program, we'll submit to underwriting and can often fund within a matter of days.[1]
70%
OF BORROWERS OVERPAY FOR PRIVATE MONEY LOANS
WILL YOU?
Start leveraging the power of

today
FIND OUT WHAT B-LINE CAN DO FOR YOU