Good things take time, especially when it comes to investing.
Use this loan option to give yourself the gift of time to add extra value to your existing property or potential new ventures.
All About Our Bridge Loans
As-is appraisal only, no ARV
No-fee alternative valuation option now available (for eligible properties[4])
Self-funded cosmetic rehab allowed (up to 25%)
Up to 80% LTV for purchases, up to 75% LTV for refis
Optional interest reserves
Bridge Loans
LOAN PURPOSE

Cosmetic work
Property must be 100% complete and marketable
Requires exposure limit approval
Purchase and refinance options

INTEREST RATE[1]
Rates as low as 5.49%
LOAN AMOUNT
$50K-$3MM[12]
LOAN TERM
12 to 18-month options available
BORROWER TYPE
Individual or group
EXPEREINCE
First-time buyers welcome
REFINANCE MAXIMUM LEVERAGE LOAN –TO-VALUE[4]
AND LOAN-TO-COST[5]
Up to 75%
PURCHASE MAXIMUM LEVERAGE
Up to 80%
COST BASIS
Purchases and refinances owned more than 180 days
REHAB ALLOWANCE
Up to 25% (cosmetic only)
PROPERTY TYPE

Single family homes
Multi-unit properties, 2 to 4 units
Multi-unit properties, 5 to 20 units
Mixed-use properties
Condos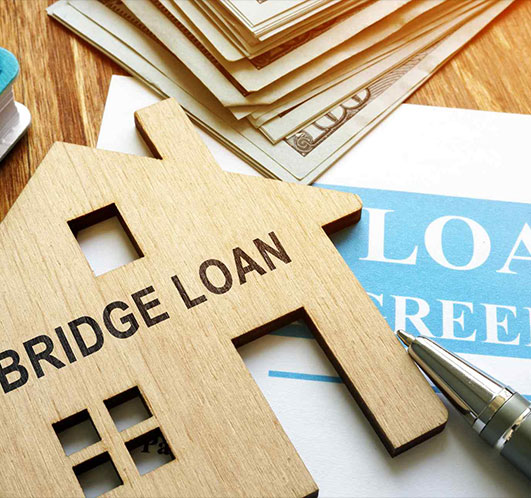 How a Bridge Loan
Can Work for You
If you need a short-term, temporary option, this is your solution.
Leverage the current market trends and your existing assets at the same time.
We will thoughtfully advise and lead you through the entire process, answering all the questions you have along the way.
Find out what b-line can do for you