If you have big dreams for big properties, we can help finance your vision[7].
We work within your commercial and personal approvals.
All About Our Fix & Flip Loans
Financing for up 100% of renovation costs, 95% LTC max [16], and 75% ARV LTV max
Optional interest reserves
Other costs included (contractor's fees, contingency fees, permits, surveys, etc.)
Fix & Flip Loans
LOAN PURPOSE
Rehabilitation loan for residential rental property
INTEREST RATE[4]
As low as 6.75%
LOAN AMOUNT
$50K-3MM
LOAN TERM
12 to 18 months
BORROWER
Individual or group
EXPEREINCE
No experience needed
MAX LOAN-TO-VALUE (LTV)[4]
70 to 75% after repair value[8]
MAX LOAN-TO-COST (LTC)[5]
Standard rehab 95%[16] or extensive rehab 85%[8]
LTV VS. LTC
We use the best calculation for your project
CONSTRUCTION FINANCING
Up to 100% of rehab costs
PROPERTY TYPE

Attached or detached single family homes
Multi-unit properties, 2 to 4 units
Multi-unit properties, 5 to 20 units
Mixed-use properties
Condos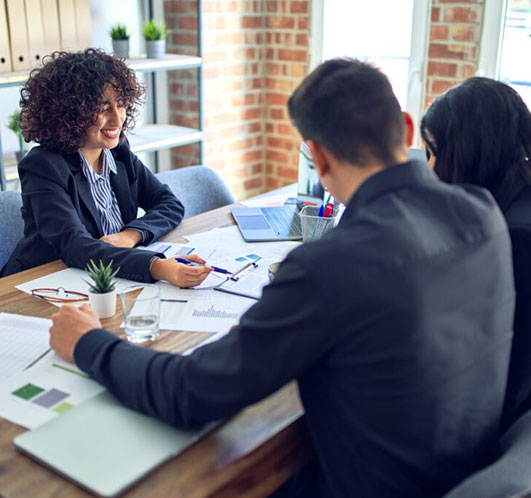 How a Fix & Flip Loan
Can Work for You
Flip multiple properties with the same loan.
Rehabilitate larger, complex properties.
We will thoughtfully advise and lead you through the entire process, answering all the questions you have along the way.
Find out what b-line can do for you